The (Western?) World's first Chinese superhero! Gene Luen Yang creates an origin story for a forgotten, subversive character from the Golden Age. The Green Turtle! It's fair to say that he has found a golden nugget from that era.
AUTHORS NOTE: I am embarrassingly behind on write ups. The others have kept up pretty well but I've spent the past year just not bothering. So here is a listicle version of everyone's thoughts on the book. These are the literal notes from the night, which I've edited for any faux pas.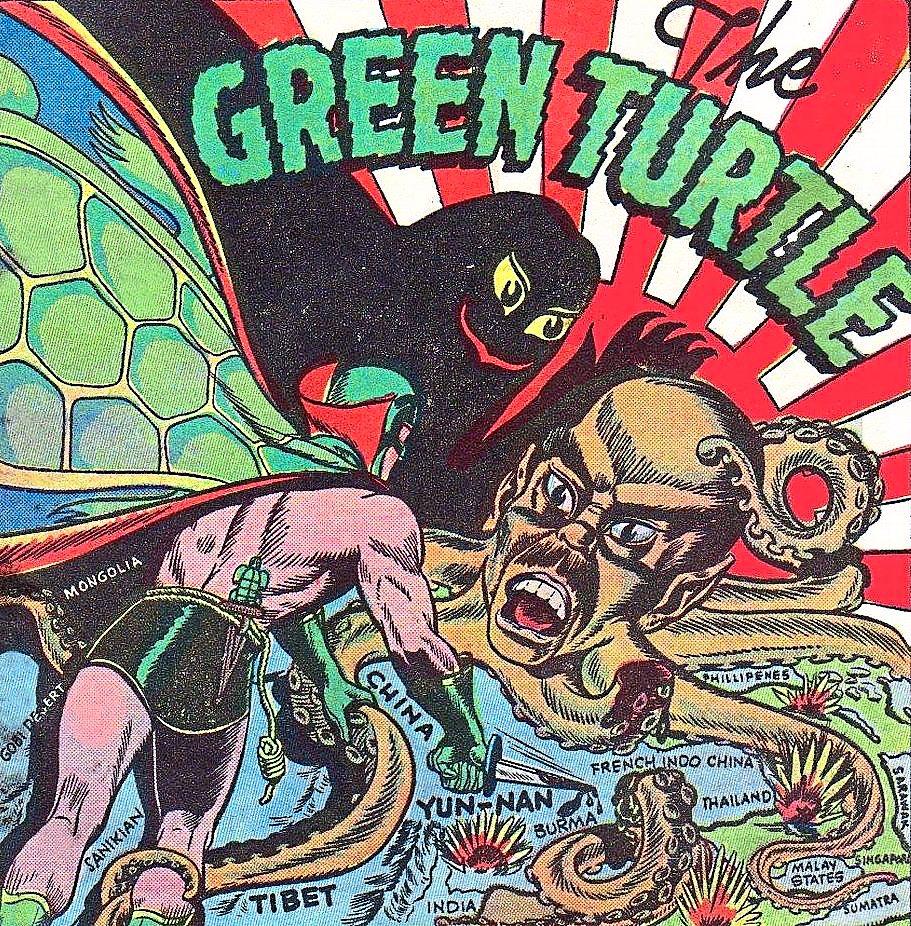 Jake
Felt quite grounded.
People who become superheroes.
Breath of fresh air and uncynical compared to Mark Millar.
Didn't know any background - a mystery until the end.
Doesn't need the revival story - works as it's own thing.
Felt like a story working for itself.
Funny.
Great characterisation.
Loved his mother.
Not a character you see in comics much.
Family relationship: heavy on that like Ms Marvel.
Bit cartoonish, didn't love the art but didn't put me off.
Serves the story.
The whole sequence of pushing the boy into chemical concoctions - funny.
Thing not normally fond of.
Gangster thing again not one of my favourite things. Don't like them…
…but in the background. Father gets killed and he turns into a super turtle.
An uninteresting character but didn't need whistles and bells.
Liked him - innocent.
Fight scenes with tortoise giving instructions - brilliant/great.
Having read the 40s character and the struggle of it being Chinese…
…looking back over treatment, seeing the back a lot and similarities.
A really sweet thing.
Hope it's a standalone.
Series of 5 issues is enough.
Loved setting of 40s World.
Brought it to life.
Cute romance but not necessary.
Not a lot to say really.
Read in one lunch time - easy.
Unexpected and quite pleasurable.




A solid 4 stars.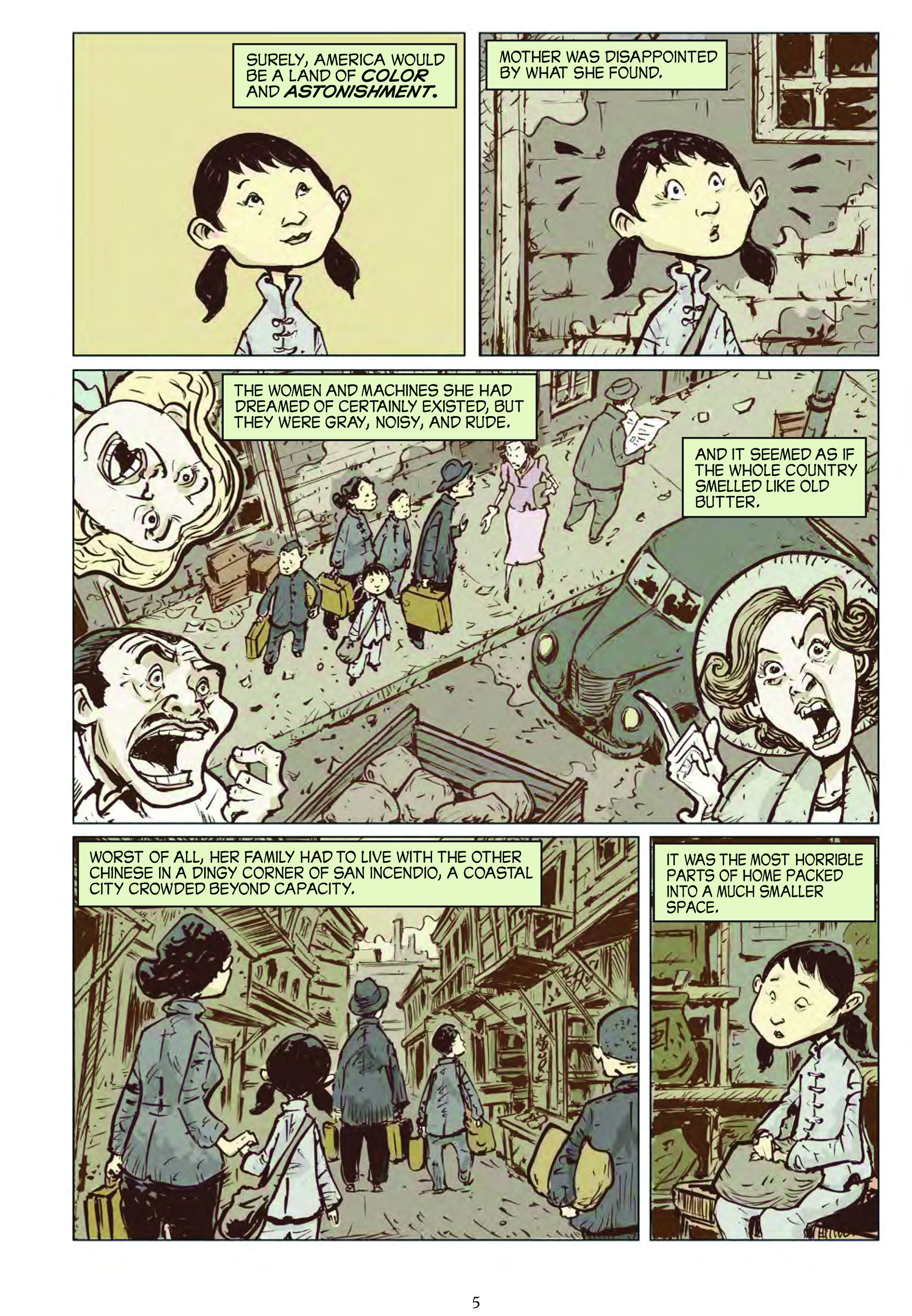 Dan
A lot like Jake…not a massive amount… not because awful or hated it.
When I looked at it, wondered whether I would connect.
Remarkably accessible.
Extremely funny in some parts.
Not lol'd at things that are culturally different just funny situations - witty.
Art - not my scene.
Chew - people very much like the same in that.
Interested to know from anyone who insight into Chinese families if the archetypes are real or how much blown out of proportion?
An archetype that must exist for a reason.
A lovely, unlovable woman.
Father loves her genuinely.
The kung fu uncle loves her.
Son does even she is weird and stand offish.
As long as not through a lens that is weird for people not aware of it…
…as in I map my own experiences to it, like in divorcing parents I cannot stand infidelity.
But relationships here are so unfamiliar that I'm forced to look at it from outside.
Bizarre why he puts up with her - no emotional feedback but still devoted.
Making her smile but is heartbreaking.
Jake says that felt really real: drawn on something.
Honest, not stretching too far or too clever.
A yarn with a different spin.
Fave: "She's talking about his testicles…"
"Really made me want to watch Big Trouble In Little China which can only be a really good thing".
What's with the obsession about the mother's bosom?!?




Really interesting little thing. Didn't stress. Didn't want to burn it which is usually how I feel about Kelv's books…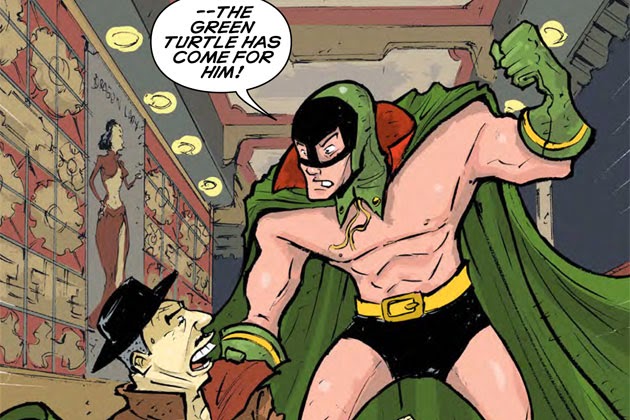 Tom
I would've read it again myself… except Kelv had to borrow my copy!
Missed first time: we see the Dad's shadow, Turtle fulfilling the promise.
Interested to read it.
Both creators have books on Tom's list.
I think this is fantastic.
Boxer's and Saints - I will definitely go and read.
Charlie Chan's Art of Hok Chye.
Hadn't heard of this one.
Thoroughly enjoyed it.
Really do have an issue with the big heads.
Will follow up on writer but not artist.
Just a style thing, calms down to a degree, settles on just the Mum.
A little too close to Rob Gilroy's Chew which most of us don't like.
Only the art holding Tom back
Read in 2 passes, as most of us - wanted to read it.
Not been able to watch much telly, but more time to read and this one was wanted.
Great touches how bullets scoot around.
Despite disliking how he designs people, storytelling approach is very good.
Dad death is a full page panel.
It's dense yet reads really, really easily.
Jake loves all the silhouette work.
Wondered if the Tiger spirit is in the mother (Me: "No…!")
Even though the dragon has a nice rivalry, the others weren't needed.
40s types superhero archetypes.
Really, really thoroughly enjoyed it.




If not for the art, it would've been a 5.

– @tomwe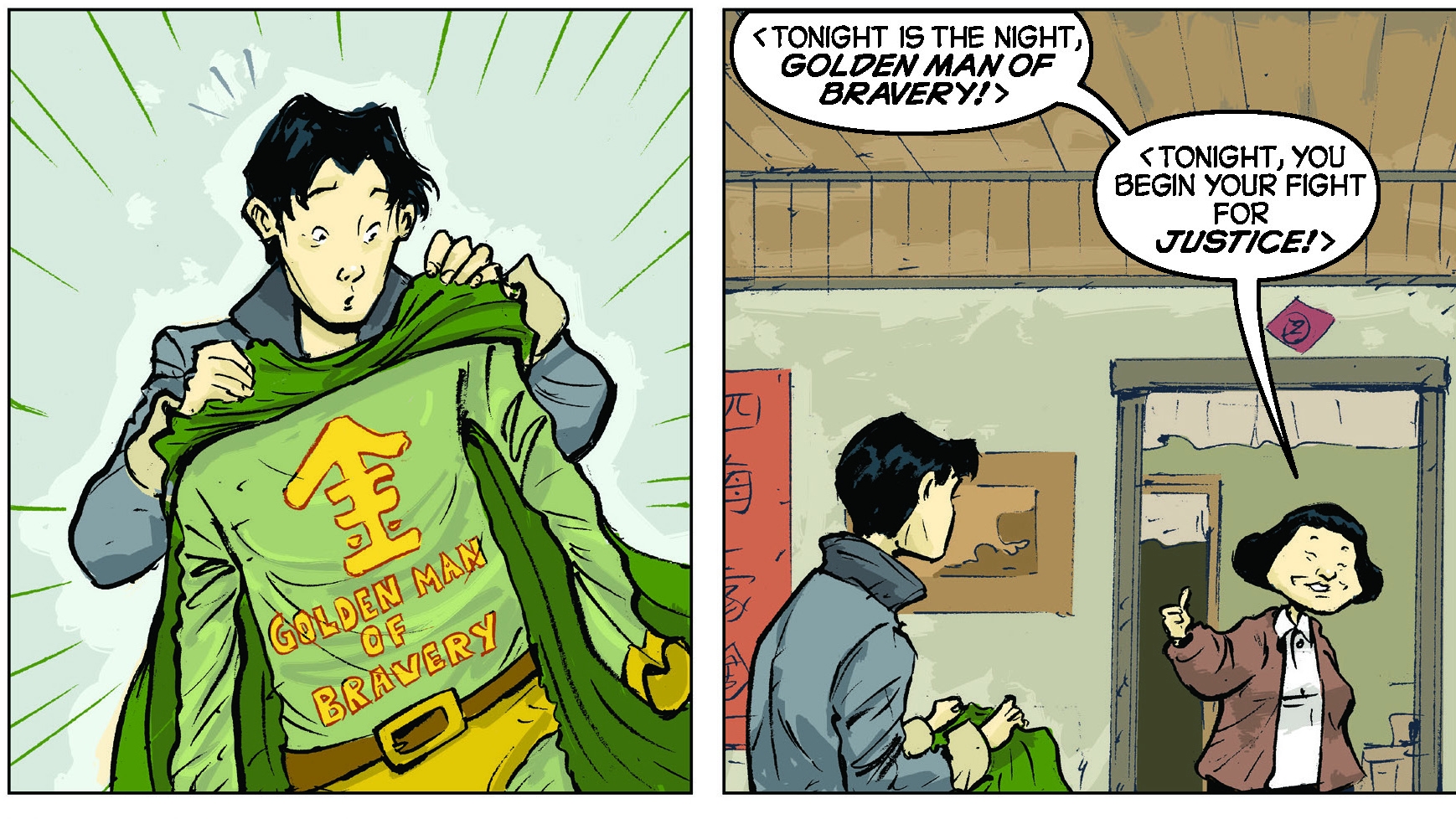 Me
Art and culture feel genuine.
Tiger mum - hateful.
Humbleness isn't a thing.
Hate how she treats son and husband.
Pride makes her horrible.
Genuine feelings.
Real calligraphy.
Easy to read.
Back story intriguing. Love the subversiveness.




I didn't really like the art either but enjoyed the story immensely.